The most carefully groomed event in a very well-manicured sport, golf's annual showpiece tournament is famed for its ability to carefully and quietly usher conflict and disruption out the back door.
The Masters is where golf goes to be perfect. The long grass isn't called rough at Augusta National, it becomes the "second cut". Fans are called "patrons", and they are prohibited from carrying mobile phones around the course.
The fairways are greener; the azaleas are pinker. It's a golfing utopia, and it works very hard to keep it that way.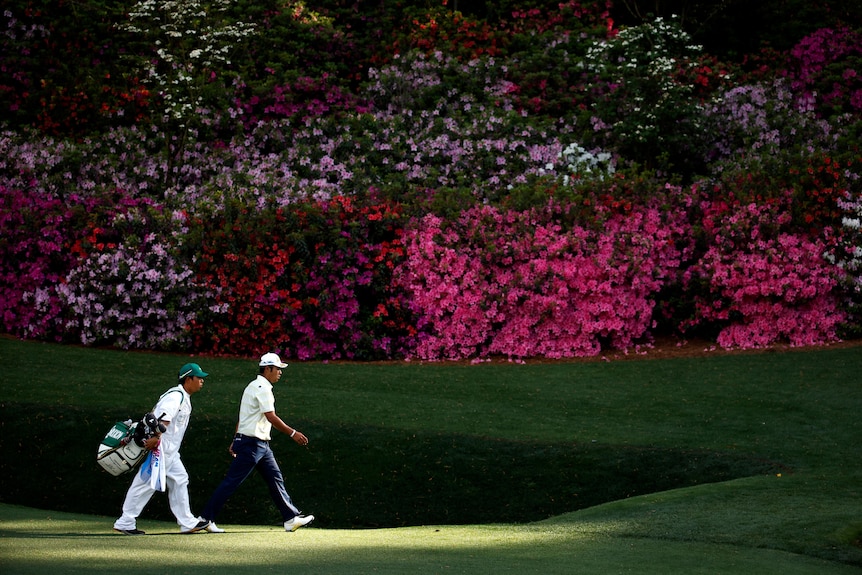 This year, controversy is on an unavoidable crash course. Augusta National will host the conflation of a number of professional golf's most critical disputes as rival tours, personalities, and beliefs collide for a tournament that may shape the future of the game.
Masters to LIV and let LIV
After months of speculation, Augusta National Golf Club confirmed late last year that any player from LIV Golf — the Saudi-funded breakaway league which has poached players from the PGA Tour with lucrative contracts — will be allowed to play at the 2023 Masters.
In doing so, tournament organisers made the calculated decision that the shock waves caused by banning those players would be greater than those caused by inviting them.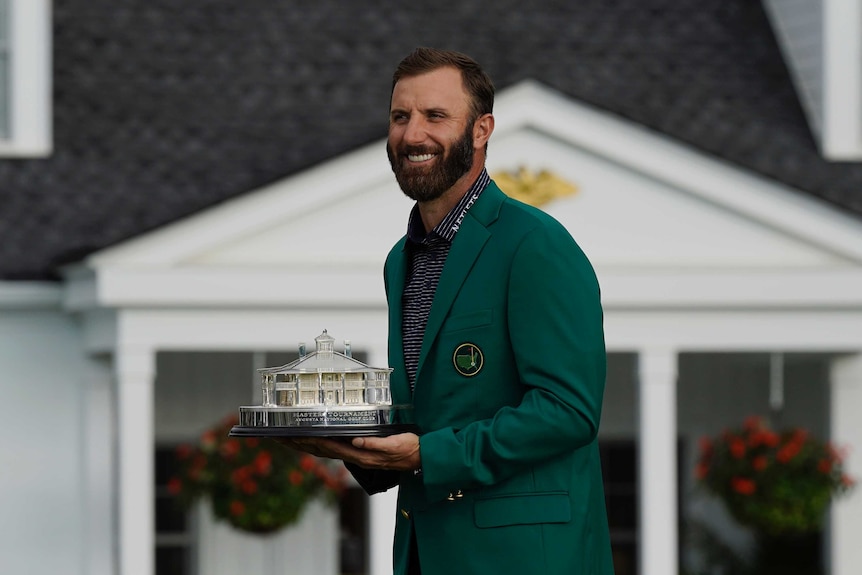 And so, in a statement that also decried "recent actions [which] have divided men's professional golf by diminishing the virtues of the game and the meaningful legacies of those who built it", Augusta set the scene for golf's most contentious showdown.
Right from the start of the week, through the famed Champions' Dinner — in which the previous year's winner hosts an evening which can be attended by every previous Masters winner — to the driving range, the first tee and all the way to the green jacket ceremony, relationships will be tested.
How will those PGA Tour loyalists handle the presence of the players from LIV, which is still deep in a lawsuit against the PGA Tour and, by extension, its members?
Will we see LIV-branded hats and shirts all over Augusta National, as is reportedly part of those players' contracts?
And what would the reaction be should a LIV player win the Masters?
Cameron Smith under the microscope
Among the LIV cohort are a number of previous Masters champions, including Dustin Johnson, Sergio Garcia and Patrick Reed.
Then there's current Open champion and Aussie favourite Cameron Smith, a man who has already built an impressive Augusta resume and only a few months ago was considered by Data Golf's exacting metrics the second-best player in the world.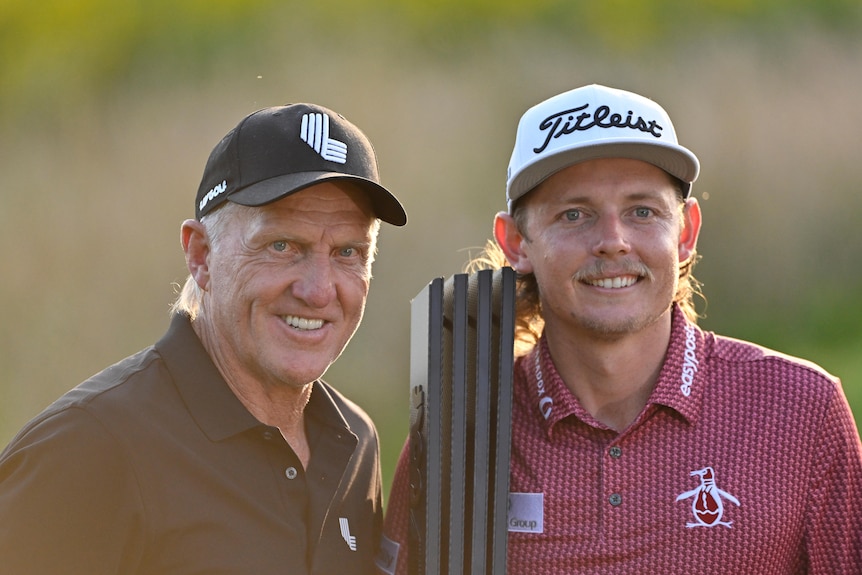 Smith left for LIV at the peak of his powers and with the golf world at his feet. He had conquered the PGA Tour's modern poster boy Rory McIlroy at St Andrews and had left the PGA Tour as Greg Norman's grandest LIV acquisition. Months later, he returned home to win the Australian PGA in front of an adoring Brisbane crowd.
Since then, like almost all of LIV's biggest names, not much has happened. Smith has been a non-factor in the first three LIV events of the year, and while the sport's current big three — Scottie Scheffler, Jon Rahm and McIlroy — have been pushing each other to greater heights on the PGA Tour, Smith has been running his own race away from the brighter lights.
There is a school of thought that this will suit a player like Smith, a mercurial talent whose quiet self-confidence has taken him to the very top of the sport.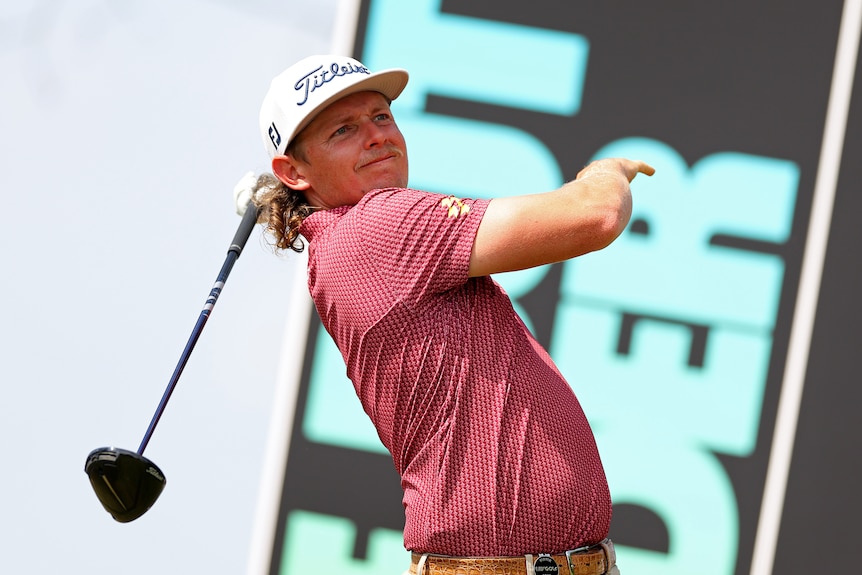 But it's just as likely the lack of exposed form or true elite-level competition will hold Smith back once the world's best reconvene at a course designed to expose each and every weakness.
Just last week, Smith said those concerns were "B.S", but the results he has produced this year in smaller and comparatively weaker fields than he faced on the PGA Tour are unquestionably cause for alarm.
Should Smith, who has finished in the top 10 at each of the last three Masters, fail to perform, then the wolves will be at the door. His decision to join LIV at a time when his career was on a steep upward trajectory will be questioned, as will his ability to compete in future majors.
The same is true of Johnson, Reed and Brooks Koepka, who will all be facing career audits each time they tee it up at a major.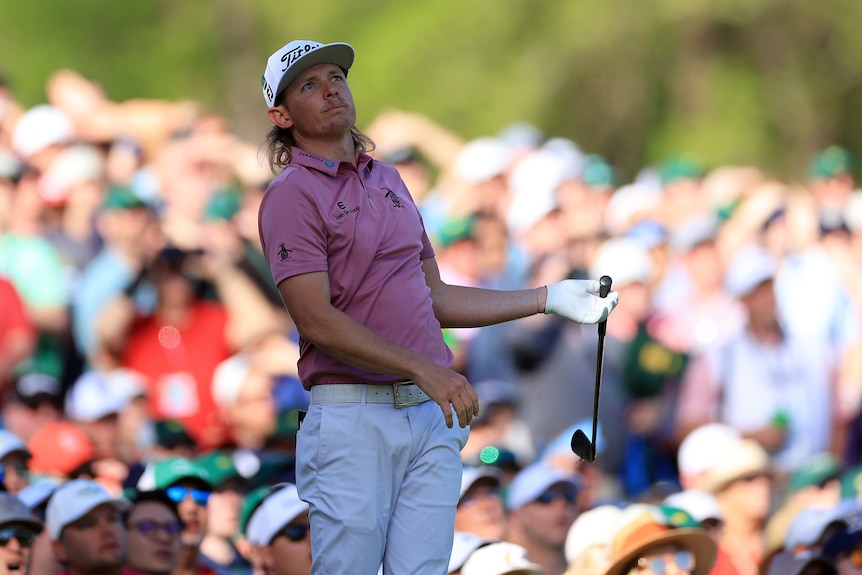 But Smith warrants particular attention. It's hard to imagine he would ever find a reason to regret his decision considering the financial benefits it procured, but competing at major championships still matters to him.
He and us alike will learn a lot about Cameron Smith this week.
A tradition like no other
The acrimony surrounding professional golf extends beyond LIV these days, with players and administrators split on issues including the distance the golf ball can fly and the balance of power between the game's superstars and the rest.
But while this running of the Masters will only serve to heighten the intensity of many of these debates, it will also provide a welcome distraction.
After all, if you love golf, there is nothing like the Masters.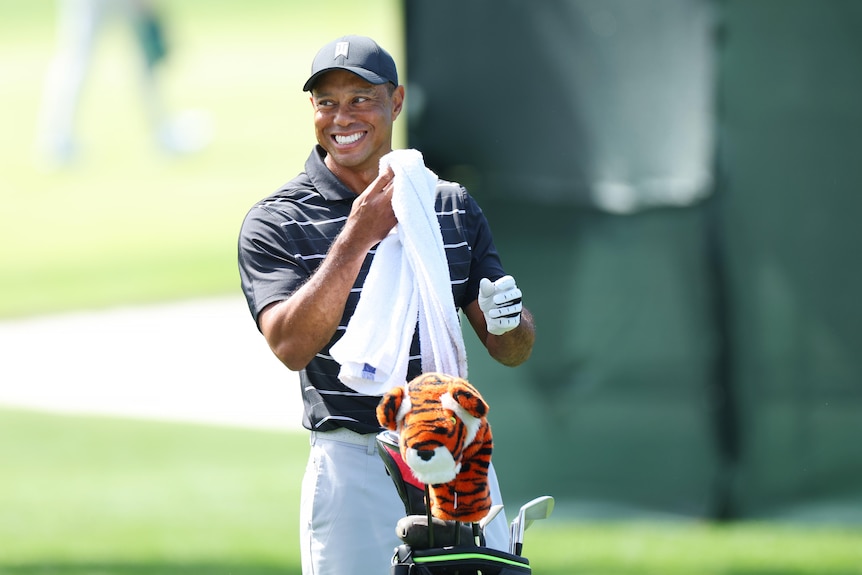 There's the prospect of that Scheffler-Rahm-McIlroy shootout, the three quickest gunslingers in the west, out to prove they are the singular dominant force.
Tiger Woods will be teeing it up, a treat that we as fans should always cherish. And when Tiger gets to Augusta, there is always that sniff of possibility, no matter how faint, that he could again achieve the impossible.
Jason Day is playing inspired golf at present and, with his new lease on life, may well lead the Aussie charge on a course he came so close to conquering during his pomp. Ten years after his famous win, Adam Scott is back for another crack at Augusta, as is Min Woo Lee, whose Masters debut last year was incredibly impressive.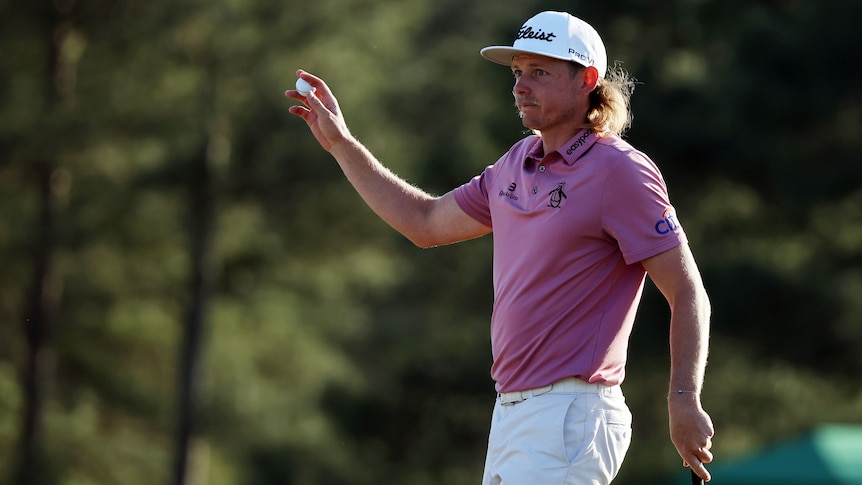 The next generation of global stars is ready to make major breakthroughs, from Max Homa and Cameron Young to Tom Kim and Sungjae Im.
All the while Augusta itself remains the star of the show, a golf course whose every bump and slope can be recounted by golf fans and whose unique challenges and stunning surroundings produce golfing magic each and every year.
If any tournament, any place, can overcome the controversy and bring the fractured world of professional golf back together if only for a week, it's the Masters at Augusta National.
Source : News