The trial over whether or not Donald Trump raped the author E Jean Carroll gripped America as it saw the former US president accused of sex crimes in a court of law.
In the end a jury ruled that Trump sexually abused the New York writer, but did not convict him of rape.
Here were the key moments:
Carroll testifies
On the first day of the trial, E Jean Carroll gave her account of the attack that she said left her unable to have a romantic relationship.
"I'm here because Donald Trump raped me, and when I wrote about it, he said it didn't happen. He lied and shattered my reputation. I'm here to try and get my life back," she told the jury.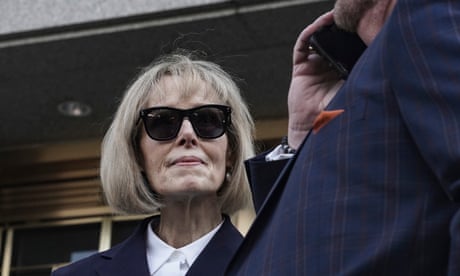 Carroll described running into Trump as she was leaving the Bergdorf Goodman luxury department store. She said he asked for help in buying a gift for a woman and eventually led the way to the lingerie department.
Carroll described Trump as very talkative, and herself as "absolutely enchanted".
Carroll said Trump "snatched up" a grey-blue bodysuit in the lingerie department and demanded she try it on. "I had no intention of putting it on. I said, 'You put it on, it's your colour,'" she told the court.
Carroll said Trump suggested they both try it on, and motioned toward the dressing room. She said she did not take it seriously.
But, she said, the mood changed rapidly after they stepped into the dressing room.
"He immediately shut the door and shoved me up against the wall. He shoved me so hard my head banged. I was extremely confused," she said.
Carroll told the jury the situation "turned absolutely dark". She said Trump pulled down her tights and sexually attacked her.
Judge rebukes Trump
The judge, Lewis Kaplan, warned Trump he may have crossed the line into jury-tampering after the former president posted an attack on his social media site, Truth Social, calling Carroll's accusations a "made-up SCAM" and a "witch-hunt". Kaplan called Trump's post "entirely inappropriate" and warned they could become "a potential source of liability" for him.
Trump fell silent for a few days but launched a fresh attack on Carroll during a visit to Ireland on Thursday, calling the advice columnist "a disgrace" and saying the judge was "extremely hostile".
George Conway advised Carroll
Carroll told the trial she sued Trump after she was encouraged to take legal action by George Conway, the husband of one of the then president's top aides, Kellyanne Conway. George Conway was an outspoken critic of Trump to the embarrassment of his wife who was working in the White House.
Carroll said that after she went public with her accusation against Trump in 2019, and the then president accused her of lying about it, she met Conway at a party. She said he encouraged her to "seriously think" about suing the president for defamation. She filed the lawsuit a few days later.
Tacopina sought to paint the encounter as evidence of Carroll's political motivation for the action against Trump.
Corroborating witnesses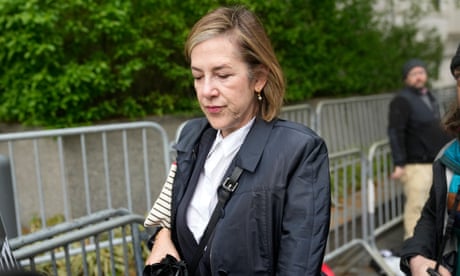 Two close friends of Carroll told the trial that she told them about the incident shortly after the attack.
Lisa Birnbach told the jury that Carroll called "breathless, hyperventilating, emotional" and advised her to go to the police.
Birnbach said that Carroll refused.
Another friend, Carol Martin, gave the opposite advice when Carroll came to her house and told her about the assault.
"I just volunteered that she shouldn't do anything because it was Donald Trump and he had a lot of attorneys and he would just bury her," she said.
"I have questioned myself more than once over the years why I told her that. I'm not proud."
Psychologist testifies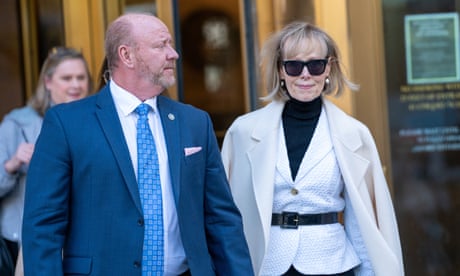 Dr Leslie Lebowitz, a clinical psychologist, told the trial that Carroll was "doubled over with stomach pain" as she recalled her attack.
Lebowitz said Carroll exhibits aspects of post-traumatic stress disorder, including physical pain, without fitting the full clinical diagnosis as a result of the alleged assault in 1996.
The psychologist concluded Carroll has been harmed in three main ways. These include suffering from "painful intrusive memories" for many years and a "diminishment" in how she thinks and feels about herself. But Lebowitz said that perhaps the most prominent effect was Carroll "manifests avoidance syndromes" that have stopped her having a romantic life.
"Following her encounter with Mr Trump she began to shut down in the presence of eligible men," said Lebowitz. "She's avoiding anything that reminds her of the threat."
Source: The Guardian