This post contains references to products from one or more of our advertisers. We may receive compensation when you click on links to those products. Terms apply to the offers listed on this page. For an explanation of our Advertising Policy, visit this page.
I am writing this on the heels of a whirlwind three-night visit to Disney World (be on the lookout for many, many stories about that trip soon) and days away from repacking my suitcase for a return trip to Orlando for Universal's Halloween Horror Nights.
I obviously spend too much time in Florida, but you don't have to visit the Sunshine State to get your fill of themed experiences.
This month, I'm sharing a pair of wildly different — but equally immersive — experiences themed to popular entertainment franchises. I'll also provide details on how you can follow along with an upcoming event where Disney releases all the biggest news on what's coming next for its theme parks, cruise ships and more.
Magical 'Harry Potter' walkthrough experience comes to Chicago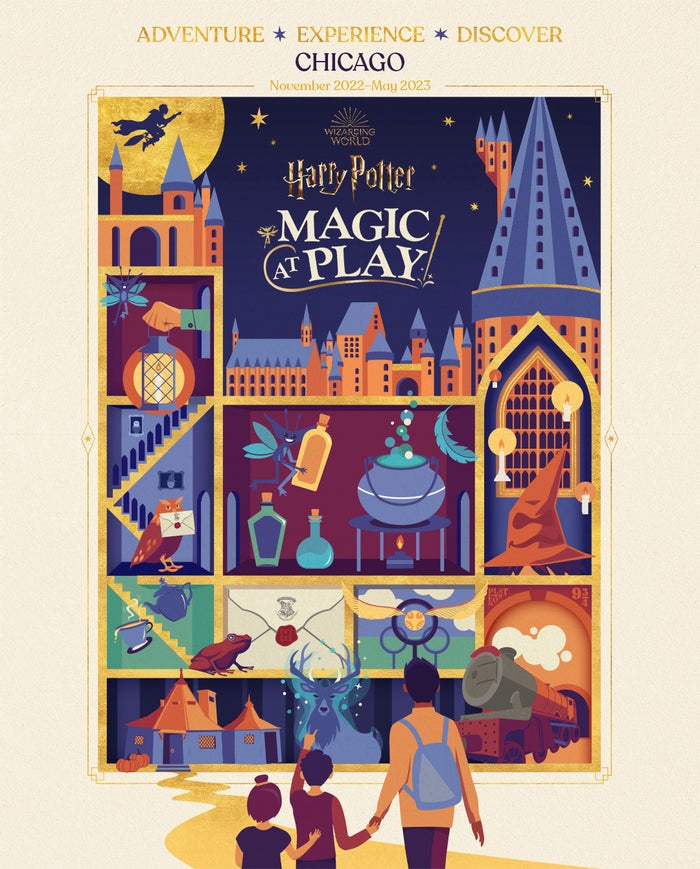 "Harry Potter and the Philosopher's Stone" — the first in a series of seven books and eight movies that sparked a cultural phenomenon — has maintained a stronghold on aspiring wizards and witches of all ages for more than 25 years.
Beginning this fall, fans of the series can step into Harry's magical world at the interactive Harry Potter: Magic at Play experience.
The event launches on Nov. 11, 2022, at Water Tower Place in Chicago and runs through May 14, 2023. The transformed space will lead guests on a journey through familiar settings from the books and films. Highlights include Harry's home at 4 Privet Drive, Hogwarts School of Witchcraft and Wizardry, the Forbidden Forest and more.
Guests will have the opportunity to practice their spellcasting, hone their Quidditch skills and sip Butterbeer.
Tickets are available now and pricing begins at $37.50 for adults and $29.50 for children age 9 and under.
Visit Hawkins and the 'Upside Down' in San Francisco and London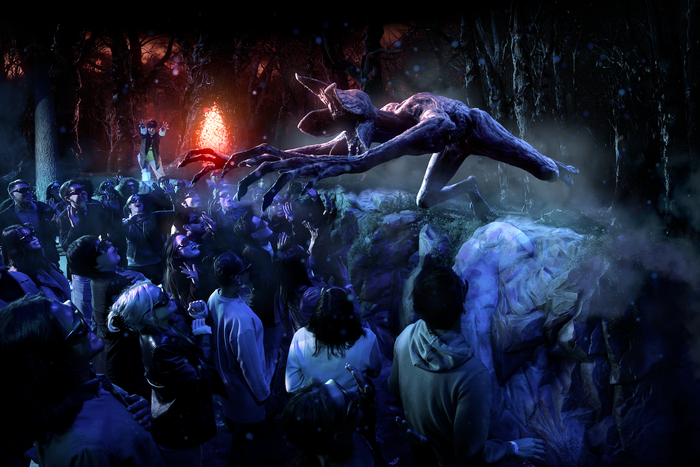 If Demogorgons and Dungeons and Dragons are more your speed, join Eleven, Mike, Will and the gang on their mission to save Hawkins, Indiana, — and the world — from whatever weirdness is happening over in Hawkins National Laboratory.
Stranger Things: The Experience is more than a walkthrough, it's an immersive theatrical performance where you just happen to be one of the stars of the show.
Rather than following the storyline of the show, the creators of Stranger Things: The Experience developed an original storyline where you are a study participant at Hawkins National Laboratory, much like Eleven was in the first season of the show (though you're there as a volunteer test subject).
Of course, if you've seen the show, you know the experiments in the lab aren't as innocent as they seem and you'll soon be forced to test your powers in the Upside Down as you face the otherworldly creatures from the hit Netflix show.
You can also participate in more low-stakes activities like visiting an 80s-style arcade, eating ice cream at Scoops Ahoy and snapping pictures in a variety of themed photo ops.
Tickets for Stranger Things: The Experience are currently on sale for both San Francisco and London venues. Additional cities will be announced in the future. Standard admission starts at $58 for adults and $44 for kids ages 5 to 17, though it is only recommended for ages 13 and up and kids under 5 will not be admitted.
How to tune in to major upcoming Disney parks news
As I write this month's roundup, we are just over two weeks away from the ultimate Disney fan event.
The D23 Expo takes place every two years in Anaheim, California. The event gives Disney nerds a sneak peek at new Disney films and shows, and the chance to see rare footage from classic Disney movies, hear from legendary Disney animators and Imagineers, shop for exclusive merchandise and so much more. This year's event takes place from Sept. 9-11, 2022.
Most importantly for someone like me who so often writes about Disney's theme parks, this is the event where Disney always drops the biggest announcements for its parks and cruise ships.
During this event in 2017, Disney announced they would build a "Guardians of the Galaxy" coaster and an immersive "Star Wars" hotel at Disney World and a Marvel super hero themed land at Disney California Adventure.
In 2019, we learned more about Epcot's monumental transformation, the new Disney Genie trip-planning service and details of Disney Cruise Line's first new ship in a decade, the Disney Wish.
This is the first year I'll cover the event in person so I can bring you Disney's newest dreams ASAP. I cannot wait to find out what this year's expo will bring. I certainly hope you'll stick around for my coverage, but if you are as deep into the Disney fandom as I am, you can follow along with the D23 Expo from home.
Many of the panels throughout the weekend will be live streamed, including the Disney Parks, Experiences and Panels panel where all the big news gets dropped. You can see the full streaming schedule and viewing instructions on the D23 Expo website.
Source : The Points Guy