Britney Spears says she was "backhanded in the face" by a security guard protecting French basketballer Victor Wembanyama in Las Vegas on Wednesday.
Las Vegas police confirmed they were called to the scene at the Aria hotel regarding a battery investigation, but no arrests have been made.
Spears said in a post on social media the incident was a "traumatic experience" she was unprepared for.
Wembanyama said he "didn't see what happened", but that someone was pushed.
The 19-year-old NBA top draft pick was in Las Vegas ahead of his first Summer League game when he visited a restaurant at the Aria, on South Las Vegas Boulevard, where Spears said she spotted him.
"I decided to approach him and congratulate him on his success. It was really loud, so I tapped him on the shoulder to get his attention," she said.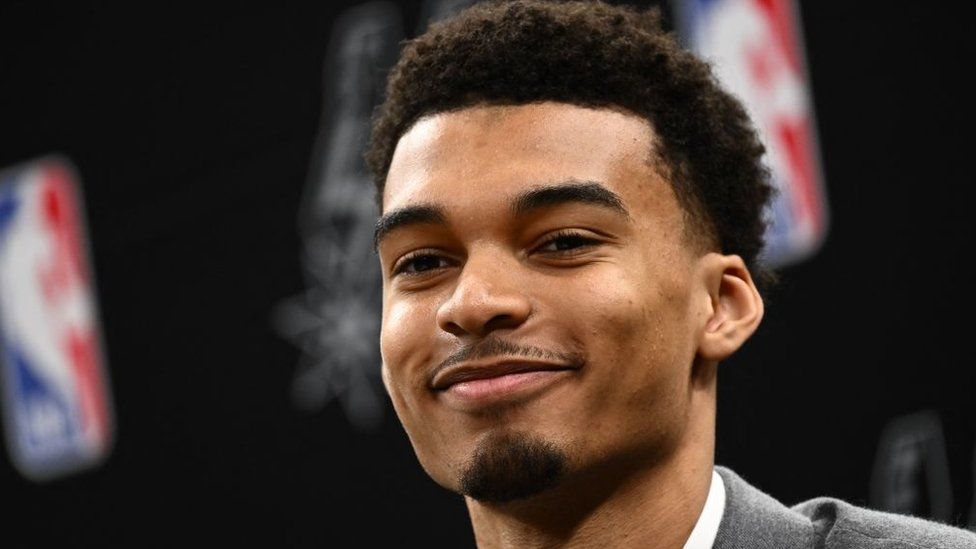 A security guard protecting Wembanyama is then said to have struck her in the face with the back of his hand, causing her glasses to fall off as she nearly fell to the ground, Spears alleged.
Spears said she had seen Wembanyama's account of the incident which prompted her to share her own.
Wembanyama had told a local news reporter: "I couldn't stop. That person was calling me, 'Sir, sir,' and that person grabbed me from behind.
"I didn't see what happened because I was walking straight and didn't stop. That person grabbed me from behind – not on my shoulder, she grabbed me from behind.
"I just know the security pushed her away. I don't know with how much force but security pushed her away. I didn't stop to look so I could walk in and enjoy a nice dinner."
Spears said she wanted "to urge people in the public eye to set an example" and thanked the Las Vegas Police Department for its support.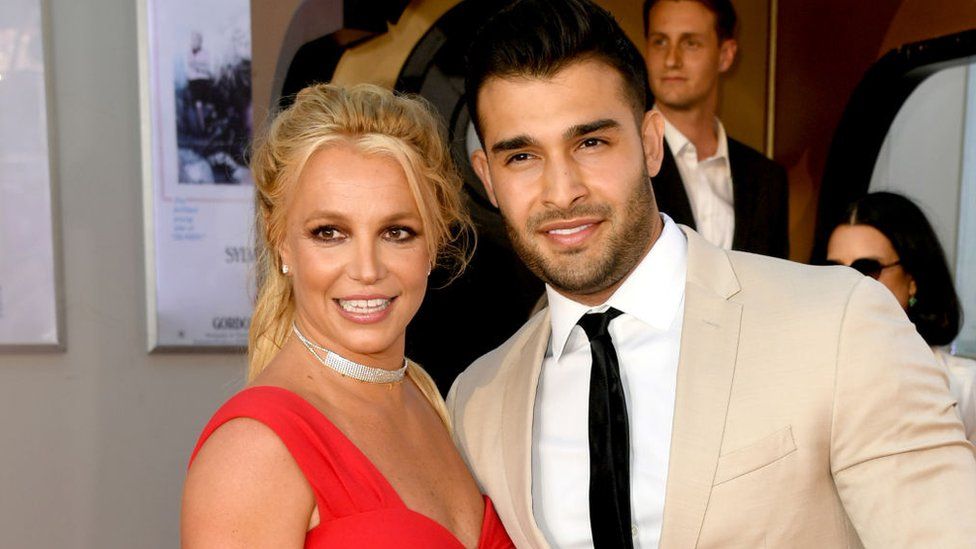 Last year, Spears, 41, married her long time partner Sam Asghari.
Mr Asghari, 29, came to her defence on social media, writing: "I hope the man in question learns a lesson and changes his disregard for women."
In 2021, Spears was released from a controversial 13-year conservatorship which gave her father, Jamie Spears, sweeping control over her life.
The form of legal guardianship held power over her finances and career decisions plus major personal matters, such as her visits to her teenage sons and whether she could get remarried.
Source: BBC