Masters officials insist Greg Norman has not received any kind of life ban from Augusta National despite confirming Australia's former world number one was not welcome at this year's tournament.
Despite allowing 18 LIV Golf players, including Cameron Smith, to compete at the 87th Masters, Norman as commissioner of the Saudi-backed breakaway league is persona non grata this week.
"We did not extend an invitation to Mr Norman," chairman Fred Ridley said on Wednesday.
"The primary issue and the driver there is that I want the focus this week to be on the Masters competition, on the great players that are participating, the greatest players in the world, which by our decision in December, we ensured that we were going to honour and be consistent with our invitation criteria.
"I would also say that, in the last 10 years, Greg Norman has only been here twice and I believe one of those was as a commentator for Sirius Radio."
A three-time runner-up with nine top-six finishes from 23 Masters, Norman last week made the sad confession that he felt he would never be allowed back at Augusta, a place he cherishes despite so many heartbreaking near-misses and of which he once declared: "I love this place — it just doesn't love me back".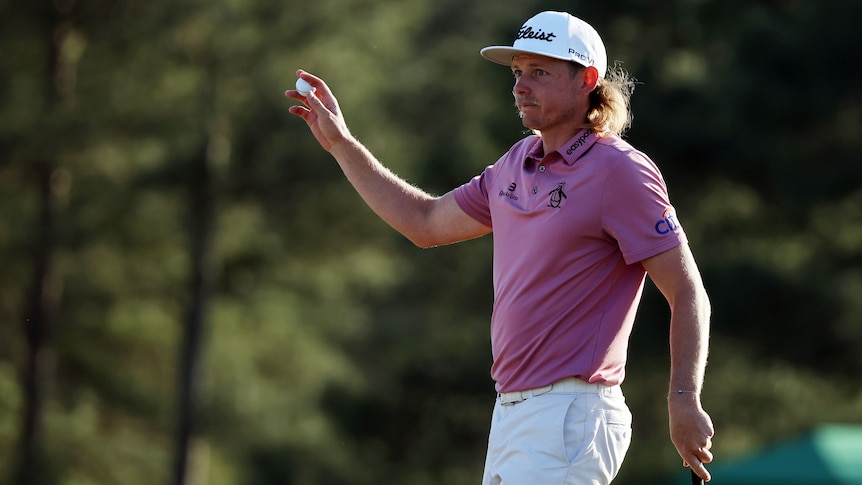 But Ridley left the door open for the dual major champion to return one day.
"It's hard to answer that question because I don't know where the world is going to be next year or two years from now," Ridley said when asked if Norman would ever be welcome back.
"But I would never say never."
The chairman pointed out that there had been a good vibe at the tournament this week, despite concerns that the appearance of LIV players may prove unpopular with fans and PGA Tour stars.
"I've noticed the tone has been really good here this week. I've noticed the players interacting," he said.
"Last night at the Champions Dinner, I would not have known that anything was going on in the world of professional golf other than the norm.
"So I'm hopeful that this week might get people thinking a little different direction and things will change."
Norman endured a similar snub from the R&A last year when he was told he was not welcome at the celebrations for the 150th British Open at St Andrews.
Source : News